"The Second Pennsylvania Regiment of the Continental Line and the 43rd Regiment of Foot" is a non-profit, educational organization created in 1966 to accurately depict both sides of the struggle for America's independence.

The dedicated members of our growing and dynamic group strive to portray the men and women involved in the armies of the American Revolution with fidelity and to bring the past alive at historic sites, commemorations and battle reenactments throughout the region and beyond. One of the oldest and most respected such groups in the world of living history, our organization welcomes anyone seeking to enjoy their love of America's heritage in a unique, fulfilling and very enjoyable way.
18th-Century Living History at its Best!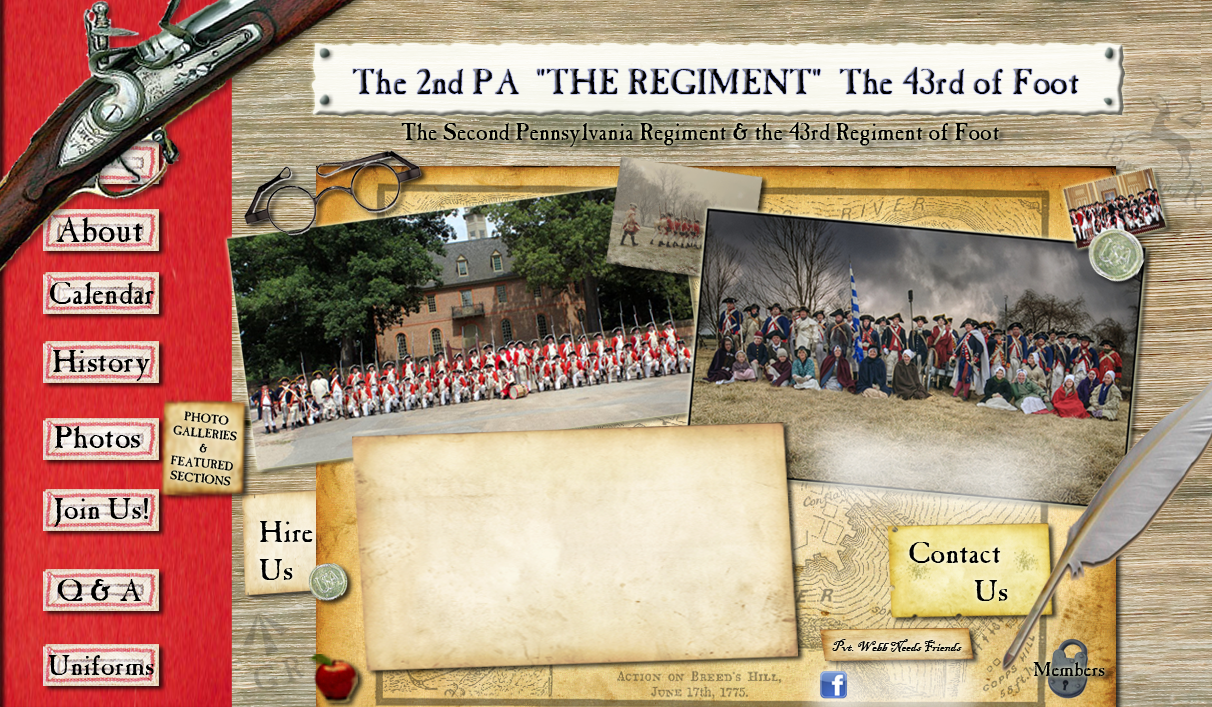 All content © 2020 The Second Pennsylvania Regiment.

For questions regarding the Regimental pages herein
, enquire with:
Pvt. Webb--
a stalwart and semi-literate enlisted man. He is only too happy to assist.
A site by:
Jos.W.
graphic arts & design.